U.S. Launch Date:
September 30th, 2010 (online as early as 9/27)
International Launch Date:
October 2010
A potion to poison, an apple to bite, a spell to cast… Bad never looked so good. A crystal ball of colour created from our favourite Disney Venomous Villains, inspired by the three most infamously frosty, fabulous and formidable of Disney's dark ladies… and one dastardly Dr. Facilier. Don't you love it?

A MAC and Disney collaboration to celebrate the dark side in every one of us, in a glamorous sort of way. Who's the fairest one of all? Four separate mini-collections, in haute animated couture. The incomparable Cruella De Vil and Snow White's Evil Queen are dazzlingly devilish; Sleeping Beauty's Maleficent and The Princess and the Frog's DR. FACILIER, both up to no good on their own. Uniquely designed iconic packaging you will kill for, cunning characters and bedeviled beauties that are so alluring, you can't help but wonder what it would be like to be one!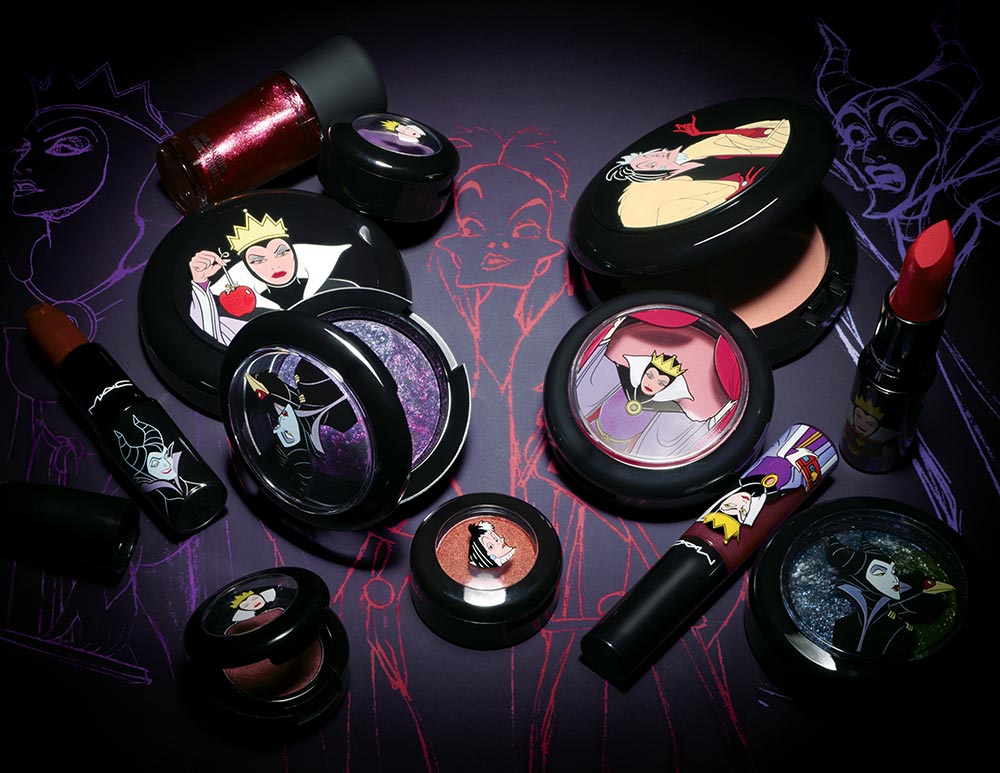 I'm super excited for this collection, I can't wait to get my hands on these ;). Yay!
But as always i'm already late on buying these, on the mac website, most of the items that I'm planing to buy are sold out :(. lets hope they will have everything at the mac counter.
buying list:
nail Lacquer:
bad fairy, mean& green, Formidable
Beauty powder:
briar Rose, and oh so fair
Powder Blush:
bite of an apple